Junk Removal Concord
Hire a Concord Junk Removal Specialist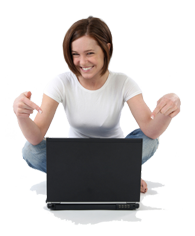 It's extremely easy to book an appointment online: just enter your details below, and we'll get back to you immediately.
Choose a time that's right for you, tell us what kind of junk you have, and let us know where you're located.
The more information you give us, the better we can make an estimate & and the faster you can get rid of your junk!
Why hire 1-888-Junk-Quick to assist with your Junk Removal in Concord?
As your Junk Removal Specialist, 1-888-Junk-Quick will remove almost anything! Leave the heavy lifting, and hard work to us. In no time at all, our uniformed professionals will clear out all your junk, sweep clean the space, and make sure you're happy. There are no hidden costs, and we're 100% insured. Here is a short list of some of the items we remove:


Appliances

Stove Removal
Fridge Removal
Freezer Removal
Dishwasher Removal
Dryer & Washer Removal
Hot tub Removal
Scrap Metal Removal

Furniture

Dresser Removal
Couch Removal
Sofa Removal
Table Removal
TV Removal
Mattress Removal
Office Furniture Removal

Debris

Carpet Removal
Drywall Removal
Renovation Waste Removal
Scrap Wood Removal
Shed Removal & Domolision
Concrete Removal
Construction Debris Removal

Miscellaneous

Electronic Waste Removal
Dirt & Soil Removal
Yard Waste Removal
Refuse Removal
Tire Removal
Pallet / Skid Removal
Garbage Pickup & much more!
Do we service Concord residential or Concord Commercial?
Indeed we do! Our all-inclusive junk removal, garbage pickup and clean-up company, serving Concord can take care of all of your Junk Removal needs. From boxes to garbage, junk, pallets to shed demolition and junk clean up. 1-888-Junk-Quick will handle the disposal of all your old junk or garbage. For Junk Removal in Concord, we are your one stop shop.